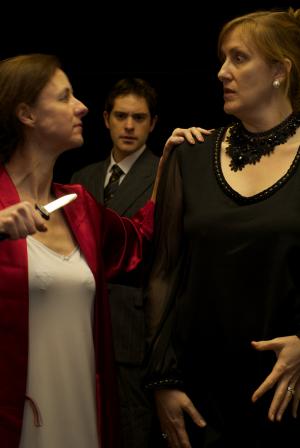 On directing Tom and Viv
---
Tom and Viv is a wonderful piece of writing. It is also a lot more than a prurient peek through the curtains at the marriage of one of the twentieth century's most acclaimed poets.
Playwright Michael Hastings labeled the play a "critical fiction" and suggested that it enabled him to explore "areas which would otherwise be lost to the plain biographer."
That for me is the attraction of the play. Hastings creates characters richer than their mere reputations, characters we get to know as the frail, contradictory human beings we all are. In parallel he exposes the cold, uncaring face of the English establishment and class system, and in particular the repression of a woman who did not – and could not – conform.
This is his triumph. We sit down to watch the great poet and his muse, we leave with a fondness and a better understanding for the people who are Tom and Viv.
Joe Kenneway
Director