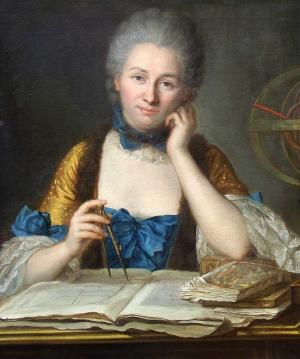 Émilie: La Marquise du Châtelet Defends Her Life Tonight
By Lauren Gunderson
---
'Emilie' brings to vibrant life the Marquise du Châtelet - best known now for her long affair with Voltaire, but a fascinating star of the Enlightenment in her own right. Emilie was a courtier, a wife, and a lover. A scholar, philosopher and physicist, this groundbreaking mathematician's legacy to science was invaluable, her French translation of Principia remains the canonical version of Newton's masterpiece.
In the European premiere of this fresh, highly theatrical, fast paced, and very witty play Emilie is given the chance to revisit her life and determine what, in the end, mattered more - her passionate loves, or her scientific work?
About Emilie
'fiercely inquisitive and joyfully sexy' (The San Francisco Chronicle), 'An evening of humor and heartbreak' (BroadwayWorld) and as an 'ambitious, highly theatrical romp that literally crackles with electricity' (LA/OC Examiner).
'ElevenOne is fast acquiring a reputation for slightly offbeat but thoroughly enjoyable theatre' (What's On Stage)
ElevenOne Theatre present a season of three plays exploring the lives and works of great figures in science.
Emilie: Helen Taylor
Voltaire: Nick Quartley
Gentleman: Simon Marie
Soubrette: Sara-Jayne Slack
Madam: Philippa Bilton
Director: Joe Kenneway
Tickets on sale at the Oxford Playhouse, on 01865 305305 or online at
http://www.oxfordplayhouse.com/ticketsoxford/#event=18521
February 11th, 2014 7.30pm
February 12th, 2014 7.30pm
February 13th, 2014 7.30pm
February 14th, 2014 7.30pm
February 15th, 2014 2.30pm matinee
February 15th, 2014 7.30pm
Tickets £12 / £10 concession
All matinee tickets £8
Simpkins Lee Theatre
Lady Margaret Hall
Norham Gardens
Oxford OX2 6QA
United Kingdom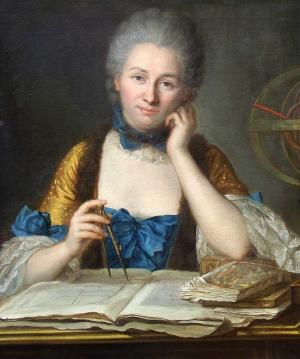 Posted by Mike Taylor, Dec 20, 2013